Università Cattolica del Sacro Cuore, as part of its mission to foster relationships with developing countries, has developed a special program for students from the African continent. This program will enable students to study for degree programs taught in English at UCSC's Milan, Piacenza and Cremona campuses.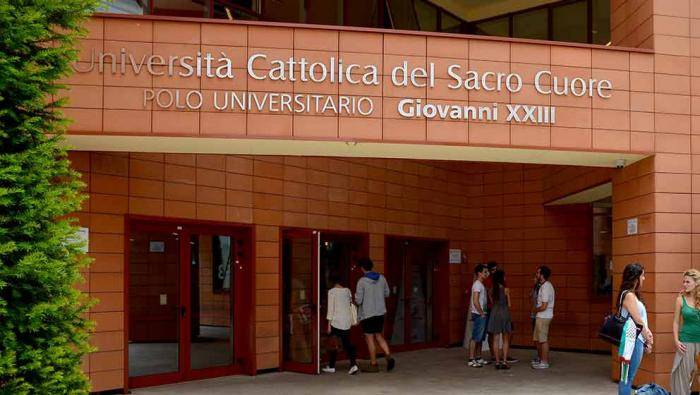 Application Deadline: 
1st Round: 1st February 2021
2nd Round: 15th March 2021
3rd Round: 15th April 2021
Eligible Countries: African countries
Type: Masters (Taught degree)
Number of Awards: Not specified
Value of Award: €5540 tuition waiver per year.
Duration of Award: Cattolica Africa Scholarship Program will be offered for 2 years
Eligible Fields of Studies: The Cattolica Africa Scholarship program consists of twelve 2-year MSc programs (Laurea Magistrale), all taught in English. These programs are preparing for an academic and/or professional career. Graduates of MSc programs are also eligible to enter PhD programs at Italian universities.
The Art and Industry of Narration (Milan Campus)
Banking and Finance (Milan Campus)
Economics – Laurea Magistrale in Economia (Milan Campus)
Innovation and Technology Management (Milan Campus)
Management (Milan Campus)
Methods and Topics in Arts Management – Laurea Magistrale in Economia e Gestione dei Beni Culturali e dello Spettacolo (Milan Campus)
Statistical and actuarial sciences – Actuarial Sciences for insurance (Milan Campus)
Agricultural and Food Economics (Cremona Campus)
Food Processing: innovation and tradition (Cremona campus)
Global Business Management (Piacenza Campus)
Healthcare Management – Laurea Magistrale in Management dei Servizi (Roma Campus)
Eligibility: 
Students, either citizens or residents, of all African countries may apply for the Cattolica Africa Scholarship, which is applicable only for the degree programs taught in English.
Completion of at least a Bachelor Degree from a recognized university (2nd class upper division / 2.1 degree or higher)
English Language Test score: IELTS 6.0 (Academic) or TOEFL IBT 80 if English is not your first language.or successful completion of a degree program taught in the English language.
An application fee of 75€ is due in order to submit the candidacy.
Application Process: 
Download the application guidelines and read them carefully. Make sure you follow the instructions provided in order to properly submit your application.
Select the degree program of your choice. You may select up to two programs. Your application will be considered for your first choice only. In case of your application being unsuccessful, will we automatically consider you for the second choice.
Create your account, fill out the online form and upload the required documents (listed in the guidelines)
Pay the application fee (75€, non-refundable) and submit your application. We will start processing your application after the payment of the application fee has been received: check that the status of the application in your Self Service Center is "Applied and paid". In case it is not, please contact. 

[email protected]