The University of Oxford – UK is offering scholarships to outstanding scholars to undertake world-leading education at Oxford University, with the intention of using the experience and knowledge they gain to provide leadership in their home region after their studies.
These scholarships are funded through the support of the Dulverton Trust. The Dulverton Trust aims to support projects and people who can make a difference in the world, with a particular focus on social issues, the natural world, and heritage.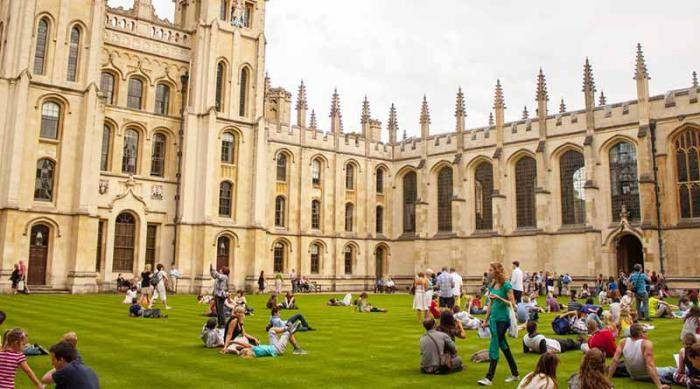 Application Deadline: January 2021
Offered annually? Yes
Eligible Countries:
European countries: Albania, Armenia, Azerbaijan, Belarus, Bosnia, Bulgaria, Croatia, Georgia, Former Yugoslav Republic of Macedonia, Hungary, Kosovo, Latvia, Lithuania, Moldova, Montenegro, Poland, Romania, Turkey, Serbia, Slovakia and Ukraine.
Sub-Saharan African countries: Angola, Benin, Botswana, Burkina Faso, Burundi, Cameroon, Cabo Verde, Central African Republic, Chad, Comoros, Democratic Republic of Congo, Republic of Congo, Côte d'Ivoire, Djibouti, Equatorial Guinea, Eritrea, Ethiopia, Gabon, The Gambia, Ghana, Guinea, Guinea-Bissau, Kenya, Lesotho, Liberia, Madagascar, Malawi, Mali, Mauritania, Mauritius, Mozambique, Namibia, Niger, Nigeria, Rwanda, São Tomé and Príncipe, Senegal, Seychelles, Sierra Leone, Somalia, South Sudan, Swaziland, Tanzania, Togo, Uganda, Zambia and Zimbabwe.
Eligible candidates who are ordinarily resident in South Africa may also be considered.
To be taken at (country): University of Oxford, UK
Type: Postgraduate
Number of Awardees: 2
Value of Scholarship: The scholarship covers course fees, college fees and a grant for living costs.
Duration of Scholarship: Awards are made for the full duration of your fee liability for the agreed course.
Eligible Fields of Study: Master's or DPhil courses
Eligibility: 
Applicants must be citizens of the above-mentioned countries
Applicants must have completed their undergraduate studies
Priority will be given to applicants who have not previously studied in the US or UK.
Applicants must be proficient in English Language
Applicants must have great academic records
Application Process: There is no separate application process for this scholarship: to be considered, submit your application for graduate study by the relevant January deadline (depending on your course). Selection is expected to take place by the end of May 2021.